Home Prices Are Rising Across The Country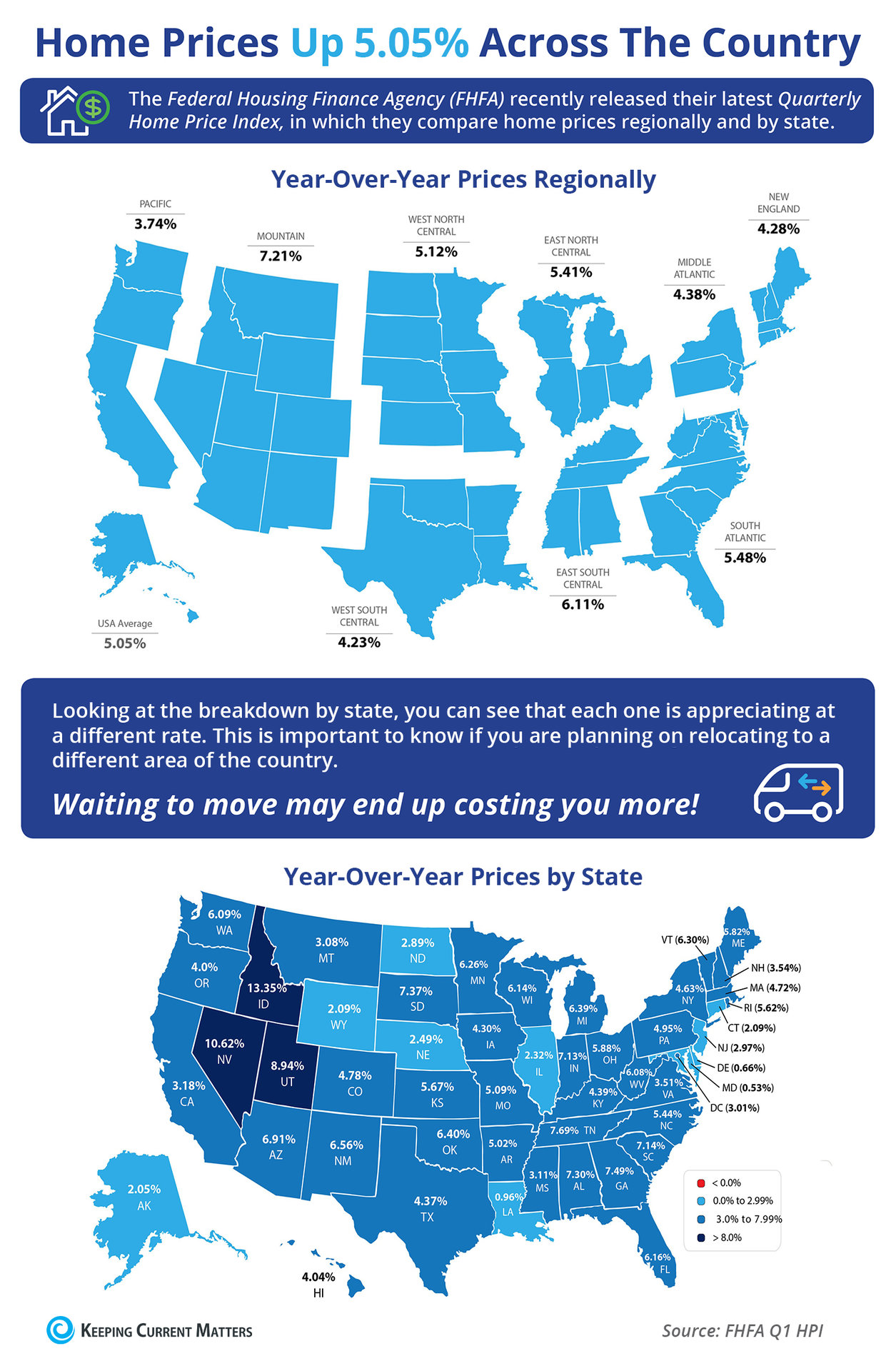 Some Highlights:
The Federal Housing Finance Agency (FHFA) recently released their latest Quarterly Home Price Index report.

In the report, home prices are compared both regionally and by state.

Based on the latest numbers, if you plan on relocating to another state, waiting to move may end up costing you more!
Courtesy: https://www.keepingcurrentmatters.com/2019/07/26/home-prices-up-5-05-across-the-country-infographic/?utm_campaign=Blog_Promo&utm_medium=email&utm_source=email-automated&utm_content=DailyBlogSubscription&utm_term=BlogPost
Brian is a real estate sales professional with a passion for providing excellent customer service, speedy communication and upholding the highest standard of professionalism. Drawing upon years of exp....